Ventura and Santa Barbara Counties NEWC's annual dinner is Thursday, March 3rd, 2011 at The Ronald Reagan Presidential Library.
The guest speaker is Dr. John Bowers. Dr. Bowers is the Director of the Institute for Energy Efficiency, Kavli Professor, Electrical & Computer Engineering at the University of California, Santa Barbara. His topic is "Innovations in Energy Efficiency".
Awards will be presented for the Project of the Year and the Engineer of the Year.
Please make reservations by Friday 25 February and see the event flyer for full details.
See the NEWC home page for more information.
Michael Weingarden, a Newbury Park High School algebra teacher, led the Conejo Robotics Club to the title of best rookie team in the 2007 FIRST Robotics Competition. That year they took 11th place in regional competition and fourth place out of 80 teams at the national level.

Chuck Seabury, IEEE BV Section Engineer of the Year 2010, advises the team.  The team plans to discuss results and show their machine at the upcoming April Computer Society meeting.
See the full article in the Ventura Country Star online and view the photo gallery of the work in progress.
Dear Members and Friends of the Buenaventura  MTTS, 


We would like to invite you to attend the monthly meeting of IEEE BV MTTS Chapter to be held at Ciao Wireless, 4000 Via Pescadero, Camarillo, CA 93012 at 6:30PM on Wednesday, 2/16/2011,Mr. Bob Schwanke of Inphi Corp  will present an interesting lecture on " Challenges with Broadband Component Design".  Refreshments ( Pizza & Drinks ) will be served. (note: this is the same building as previous meetings)
This meeting is free of charge and open to public. Please forward this invitation to friends and colleagues who you think might be interested in attending. Also if yourself or someone you know would like to give a lecture on a technical subject then please contact us by replying to this email or seeing us during the meeting.
Best regards,
Momin Quddus
Officers of MTT-S Buena Ventura Chapter
IEEE MTTS Buena Ventura Feb 2011 – Bob Schwanke – Inphi Corp (2)
Brian Knowles talks about the current unclassified employment of manned ISR platforms, airborne command and control platforms, and the unclassified technologies that make them successful.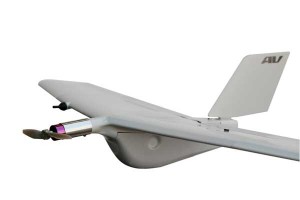 The discussion presents a brief history of ISR, starting with the USAF's Big Safari program, and continuing through modern technologies like forward-looking infrared (FLIR) imaging, thermal imaging, and signal sensors.
When: 7pm 24 Feb 2011 (6:30 for refreshments and networking)
Where: Vitesse Semiconductor Corp, 741 Calle Plano, Camarillo, CA 93012
RSVP: Sunil Pai, paisunils@ieee.org
Full details in announcment flyer:  BV_AES-LMAG_2011-02