Advances in Protective Relay Communications and Applications
Protective relays monitor, control, and protect the power system. As such, these relays have valuable information related to the state of the power system. This presentation examines several applications and related communications requirement. The applications include protection, SCADA, engineering access, and synchrophasors.
About the Speaker
Ali Kazemi is a Field Application Engineer for Schweitzer Engineering Labs in Aliso Viejo, California. He received his B.S. in Electrical Engineering from Georgia Institute of Technology and his M.S. in Engineering Management from the University of Massachusetts.
Ali is a registered professional engineer in California and Wisconsin and a member of IEEE.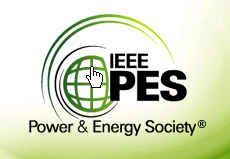 Date, Time, and Location
Thursday, September 1, 2011
6:00 PM – Networking
7:00 PM – Presentation
ITT Technical Institute
12669 Encinitas Avenue
Sylmar, CA 91342
Register by August 31, 2011 at
http://pes-kazemi.eventbrite.com/
Comments