Does Buenaventura Section have history?
Does it ever! Nearly 50 years of it!!
In 2013 we will be celebrating BV Section's 50th anniversary. We need your stories, pictures, officer names, activities, memorable outings, Engineers Week participation, and anything else that will tell BV Section's story.
If you have any of these, or any memorabilia you can loan or donate, please contact:
Doug Askegard, Section Historian
dougaskegard@ieee.org
Phone: 408-425-3060
Thank you!
Power and Energy Society & Consumer Electronics Society Chapters
 Present
Electric Vehicle Integration into the Power System
By: Mr. Marvin Moon
To register and for more information, visit
 Date, Time, and Location
Thursday, May 3, 2012
6:00 PM – 8:30 PM
ITT Technical Institute – Sylmar Campus
Abstract
The impact of Electric Vehicles (EV) on today's power grid provide both challenges and opportunities for today's utility as more automotive manufacturers bring cars to the market.
The presentation will provide a technical discussion revolving around considerations and modeling of EV integration and what it means from a power system perspective. Included in the presentation will be strategies on home, public, workplace, and fleet charging. The presentation will wrap up discussing strategies to encourage EV adoption as well as Date: barriers to overcome.
——————————-
Professional Activities Committee
Presents
Project Management Seminar
to register and for more information, visit
 Date, Time, and Location
Saturday, May 5, 2012
10:00 AM – 12:30 PM
California State University, Northridge
 Abstract
The engineer must learn how to be an effective project manager in order to achieve company and personal goals within the pre-determined constraints. This seminar brings together a few speakers that will share their knowledge of project management. The objective is to expose engineers with the topic while highlighting key information.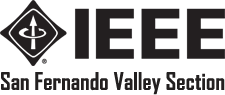 ANSYS is hosting a no-cost, interactive Seminar about simulation-driven product development in Northridge at Medtronic MiniMed on May 15th.
The following will be covered:
Discuss The Growing Importance of Engineering Simulation in the Biomedical Arena
Accelerating Product Development Process for Healthcare Companies
Good Practices for Simulation Driven Product Development
Guest Speakers – Frank Menendez (Alcon) & Dr. Shuvo Roy (UCSF)
Round Table Discussion and Questions
The seminare is centered around the Medical field but extends to multiple engineering and product development fields. Lunch with be provided.
Contact: Nancy Hur nancy.hur@ansys.com (Please contact Nancy once you have registered to attend).
Registration: https://marketing.ansys.com/go/ansysinc/hccoselpel3