EMC for Functional Safety – 22 May
Please join us to hear Ed Nakauchi discuss EMI and product safety the evening of Wednesday, 22 May.
Electronic and programmable electronic devices are increasingly being used in applications where reliable functionality is necessary. This increasing use of electronic technologies is causing higher levels of electromagnetic interference (EMI) to the environment. All electronic technologies are vulnerable to errors or malfunctions caused by electromagnetic interference (EMI). The result of all of this worsening EMI is the decrease of functional reliability with potentially serious safety consequences.
EMI is controlled by standards and directives, but specifically do not address safety matters. Likewise, the same for safety standards and directives generally do not deal with EMI issues. As a result, the effect of EMI on safety has been largely unconsidered until now.
About the Speaker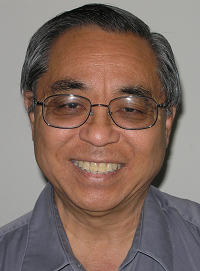 Mr. Ed Nakauchi has a BSEE and MSEE from Northrop University and Columbia Pacific University. He has over forty years experience beginning with analog, power, and digital design. For the last thirty years, he has spent a majority of his time in the EMI/EMC/EMP and ESD areas for both military/aerospace companies and commercial audio, computer, and medical companies. He has written numerous technical papers and magazine articles as well as presented seminars on EMI/EMC/EMP/ESD topics for many companies. He has taught EMI and electrical engineering courses through the University of California Irvine Extension program.
Mr. Nakauchi was the primary author of a shielding design guideline for the Army and was an EMI consultant to the Air Force's Space and Missile Command on their COTS program. He has also worked on several RF projects including the CASSPER system that is an innovative correlation analyzer. Ed has also worked the Space Shuttle, Global Positioning Satellite, Splash Mountain & Rocket Rod rides for Disneyland, submarine systems, and the B-2 Bomber.
He is currently a consultant with G&M Compliance, a regulatory compliance company and EMC senior adviser for CQC-Testing Services in Beijing, P.R. of China. Mr. Nakauchi has published a book titled "Testing for EMC Compliance: Approaches and Techniques" and is an NARTE Certified EMC/ESD Engineer Senior member of the IEEE EMC Society.
When:
6pm, Wednesday 22 May 2013
Where:
Thousand Oaks Library, Newbury Park Branch
2231 Borchard Road
Newbury Park, CA 91320
Info:
Comments