Apr 21 – Einstein for Everyone
Apr 21 – Einstein for Everyone
Einstein for Everyone
Robert Piccioni, Ph.D
April 21, 2016
6:30 pm (pizza and networking), 7 pm talk
La Reina High School and Middle School, Cafeteria
106 West Janss Road, Thousand Oaks
RSVP at this link http://einstein-for-everyone.eventbrite.com
Hardly anyone has failed more often or faced more rejection than Einstein. How did he overcome these challenges to become the most famous scientist in history? What were his discoveries and how do they impact our lives every day? If you want to hear in plain English what his theories meant and witness the most elegant and simple way to describe E=mc2, join us for this talk.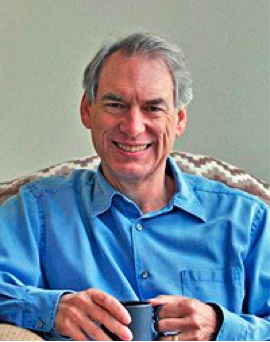 Robert Piccioni was one of the students of Richard Feynman at Caltech, one of the most famous physicists of the 20th century, and became over the years a good family friend. He has studied and done research with numerous Nobel Laureates. His life mission is to present real science to real people in a way that everyone can understand and enjoy.
Dr. Piccioni's presentation topics span the range of modern physics & cosmology. The material presented is not "dumbed down". Rather it has been carefully translated into plain English from the original physics/math jargon. Our speaker was guest lecturer on a National Geographic/Lindblad cruise. He has given invited talks at Harvard, Caltech, UCLA, and Stanford University, and is presently giving an eight-week course on Einstein's theories at the Osher Institute, an adult education program, at California State University at Channel Islands and UCLA. Dr. Piccioni is currently a script advisor in the development of a major feature film about Albert Einstein.  He is the author of Everyone's Guide to Atoms, Einstein, and the Universe and A World Without Einstien 
Dr. Piccioni was born with physics in his blood. His father, Dr. Oreste Piccioni, was a famous high energy physicist who studied under Enrico Fermi, and won the prestigious Matteucci Medal, which for 140 years has been awarded to many of the world's leading scientists for their fundamental contribution in the progress of science. – i.e. Thomas Edison, Marie & Pierre Currie, Albert Einstein, Niels Bohr and Enrico Fermi, among others.
Location:
La Reina High School, 106 W. Janss  Road, Thousand Oaks, CA 91360
Parking at the high school is free of charge. Please follow the IEEE signs from the main entrance to the cafeteria.
Pizza/networking starts at 6:30 pm, Talk starts at 7:00 pm
Directions from Ventura:

Take the Ventura Freeway 101 South.
Take exit 45 for Lynn Rd.
Turn left onto Lynn Rd.
Turn right onto W Janss Rd.
La Reina High School will be on the right.

Directions from Los Angeles:

Take the Ventura Freeway 101 North.
Take exit 45 for Lynn Road.
Turn right onto Lynn Rd.
Turn right onto W Janss Rd.
La Reina High School will be on the right.
---