2012 was a busy year. Thanks to all our volunteers, officers, and members!
Here's a look back at some of the activities and events, and a look forward to 2013.
2012 review and 2013 look ahead (PDF, 3MB)
– Bridge Carney, 2013 Chair
Thursday, 27 October, 3-9pm , at the Westlake Village Inn, Westlake, CA come to the
The keynote speaker is Dr. David Auston, Executive Directory at the UCSB IEEE. The program also features presentations from and discussions with local energy utilities and engineering firms like Schweitzer Engineering Labs Inc., Southern California Edison, Gridtest Systems LLC, and Maverick Angels Investment group.

All IEEE members, students, and the general public are invited.
Full details and registration links for attendees and exhibitors at http://ees.ieee-bv.org/. Tickets and registration will be available at the door.
An additional free, public open forum on Smart Meters and the SmartConnect™ program will be held by Southern California Edison at the same location immediately after from 7:30-9:00pm.
Program
3:00-3:30PM Event Doors Open, Registration
3:30-4:00PM David Angel, SCE SmartConnect
4:00-4:30PM Neal Roche, Gridtest LLC
4:30-5:15PM Tyson Salewske, SEL Inc.
5:15-6:00PM Jeff Lebow, SCE Economic Development Services
6:00-7:00PM Dr. David Auston, Exec. Dir., UCSB Institute for Energy Efficiency
7:00-7:15PM Dan Roberts, Maverick Angels Investments
7:30-9:00PM SCE Community Open Forum – no admission charge
Buffet served throughout event; cash bar available.
Flyer:
Contact:
Registration:
To Attend

As a courtesy to the IEEE's sibling professional engineering organizations, members of ACM, ASME, SHPE, NACE, SWE, etc., are invited to register at the IEEE Member ticket price.
Sponsors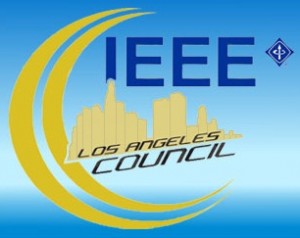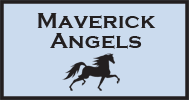 Considering a career move in to consulting?  IEEE USA and the Los Angeles Council are hosting a meeting for IEEE members who wish to make the switch or simply supplement their current job.
This session is open only to IEEE members.  Lunch will be provided.
About the Speaker
Bob Gauger, P.E. is the IEEE USA Consultants Network Coordinator. Bob has been an independent consultant for over 20 years. He consults  in reliability and availability engineering, prediction, failure analysis, risk assessment, and related fields. Full bio on LinkedIn.
Where:
When:
10am-12pm Saturday, 25 June 2011
RSVP:
Flyer:
The smart grid, power and energy, and environmental concerns are foremost with both the IEEE and the general public. The BV Section is planning a fall event around this hot new business and technology opportunity.
This is a planning session for a fall 2011 conference featuring vendors, technical speakers, and major utilities. Please come to this meeting to share your ideas for the fall event.
When: 6:30pm refreshements, 7pm planning session
Where: Thousand Oaks Library, 1401 E. Janss Road, Thousand Oaks, CA 91362
RSVP: Yesenia Illescas, yillescas@pes.ieee-bv.org, or Bridge Carney, bcarney@pes.ieee-bv.org

Join us for an exciting evening as we kick off our Buenaventura chapter series on Power & Energy Society Smart Grid.  We are joined by distinguished speaker Mr. Tyson Salewske. This networking/presentation event will offer audiences of all technical levels an insightful look into the Xcel Energy's Smart Grid Pilot Program. Members and Non Members are encouraged to attend.
Date/ Time:
Wednesday March 16, 2011 6:30 PM to 8:00 PM
6:30 PM Refreshments/Networking
7:00 PM Presentation
Please RSVP at yillescas@pes.ieee-bv.org
Location:
Newbury Park Branch Library
2331 Borchard Road
Newbury Park, CA 91320
Presenter:
Mr. Tyson Salewske
Mission-Critical Facilities Market Manager
Schweitzer Engineering Laboratories (SEL)
www.selinc.com
Title: A Look into Xcel Energy's Smart Grid Pilot Program
Synopsis: This presentation will provide an overview of the Smart Grid City project with an emphasis on adding intelligence and automation to distribution substations and feeders. These solutions have proven to rapidly isolate faults, restore power, monitor demand, and maintain and restore stability, showcasing improved grid performance and power reliability that result from applying smart grid technologies.
About the presenter:
Mr. Tyson Salewske is the Mission-Critical Facilities Market Manager for Schweitzer Engineering Laboratories (SEL), the market leader in power system protection, control, and monitoring. Mr. Tyson promotes the innovation, quality, reliability, and service of SEL solutions to engineering firms, OEMs and end-users in commercial and mission-critical markets.
Map/Directions:
From 101 Southbound: Exit Borchard Rd. (Rancho Conejo Blvd), Right on Borchard Rd. Arrive at Newbury Park Library on the Right.
From 101 Northbound: Exit Borchard Rd.(Rancho Conejo Blvd), Follow the loop toward the Right, Arrive at Newbury Park Library on the Right.
For event information visit us online or contact us at:
Online:  www.ieee-bv.org
Online: www.ieee-pes.org
Contact: Yesenia Illescas
Phone: 805-907-6447
Email: yillescas@pes.ieee-bv.org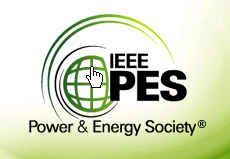 This is an open invitation to all interested IEEE-BV Members (and friends of Members) to gather and discuss start-up our local BV Power Energy Society [PES] ….which now includes Smart Grid related technology developments.   It's time!
When: February 15 (this is the evening AFTER Valentine's day)
Time: 7:00pm
Where: Los Robles Golf Course 'Club House' (bar area)
Contact: Bridge Carney bcarney@ieee-bv.org or call 805-558-5097 (my mobile)