The First International Conference and Workshop on Transactive Energy, which will take place May 23-24 in Portland, OR.
Keynote and plenary speakers for the conference, which will focus on moving transactive energy management from theory to practice, have been announced. Scheduled speakers include:
Jon Wellinghoff, chairman, Federal Energy Regulatory Commission
Phil Jones, commissioner,Washington Utilities and Transportation Commission and current president of the National Association of Regulatory Utility Commissioners
Steve Wright, former administrator and chief executive officer, Bonneville Power Administration
Bill Parks, senior technical advisor of Department of Energy's Office of Electricity Delivery and Energy Reliability
Roland Risser, director of the Building Technologies Office withinDepartment of Energy's Office of Energy Efficiency and Renewable Energy
The event's full schedule is being finalized now and will be available by April 8 at  http://www.pointview.com/s/131#home. The format will include plenary and breakout workshop  sessions. The workshop sessions will provide an opportunity for participants to help shape the GridWise® Architecture Council's work on a new Transactive Energy Framework document. This  document will consider the broad use of transactive energy techniques within the grid, between the grid and grid-connected facilities, and within facility energy systems.
Space is limited and organizers expect a capacity crowd. Early registration at a discounted rate ends March 31. General registration is currently $350, but will increase to $400 on April 1. Discounts are offered for government, academic and student attendees. To register go to  http://pointview.com/s/131#registration.
Some sponsorship opportunities also remain. For more information, go to  http://www.pointview.com/s/131#sponsorshipinfo or email kelly@smartgridoregon.org.
Transactive energy involves advanced techniques for managing the generation, consumption or flow of  electric power within an electric power system through the use of economic or market based constructs while considering grid reliability constraints. The term "transactive" refers to making energy decisions based on economic value. More information about transactive energy is at http://www.gridwiseac.org/about/transactive_energy.aspx
The GridWise® Architecture Council is organizing the conference with support from DOE's Pacific Northwest National Laboratory, the Bonneville Power Administration, Smart Grid Oregon, Portland General Electric and others.
About the GridWise® Architecture Council
The GridWise® Architecture Council was convened in 2004 by the Department of Energy with support from the Pacific Northwest National Laboratory. As a volunteer council, the GWAC includes practitioners and leaders with broad-based knowledge and expertise in power, information technology, telecommunications, financial systems and other fields who are working together toward a coordinated GridWise vision—the transformation of the nation's energy system into a rich, collaborative network filled with decision-making information exchange and market-based opportunities.
Contact
Ron Melton
Administrator, GridWise Architecture Council
+1-509-372-6777
gridwiseac.coordinator@pnl.gov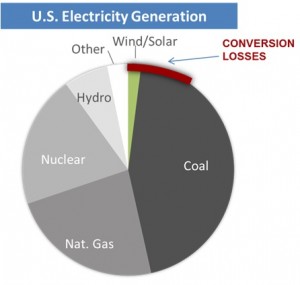 Imagine that for every ten gallons of gasoline put into a vehicle's fuel tank one or two gallons spilled onto the ground…
Electric conversion losses amount to much the same.  For the full story, see our latest "Plugged In" column at the Ventura County Reporter.
– Karl
Thank You
The 2012 Energy Efficiency Symposium featured interesting, in-depth presentations and was a great place to meet and discuss energy technologies. Many thanks to our attendees, our presenters, and especially to our sponsors and exhibitors:
B&R Automation
Clean Business Investment Summit
Greentech Motors
Johanson Technology
Maverick Angels Investments
QualityLogic
Sauer Energy
SoCalEdison
SolarWorld
Titan LED
Presentations
Dr. Rajit Gadh
Director UCLA SMERC, Keynote Presentation
"Smartgrid Energy Research Center"
Video not playing? Download file instead.
Presentation download: IEEE-Ventura-Oct-2012-RajitGadh-Keynote
---
Jim Zuber
CTO, QualityLogic Inc.
"OpenADR 2.0″
Video not playing? Download file instead.
Presentation download: OpenADR_IEEE_Meeting_100412
---
Tom McGrath
Channel Islands BioEnergy
"Sustainable Energy + Carbon Balance"
Video not playing? Download file instead.
Presentation download: Channel Islands IEEE Deck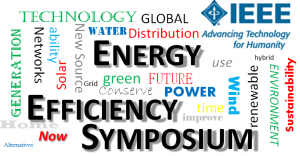 Registration for the 2012 EES at
http://2012-ieee-bv-ees.eventbrite.com/
Full conference site with complete information:
Please also see the new article in the Ventura County Star, Tuesday 2 October 2012:
Energy Engineers Meet this Week
Dr. Rajit Gadh, Director of UCLA's Smartgrid Energy Research Center (SMERC), will be the keynote speaker at the 2012 IEEE Energy Efficiency Symposium, 4 October.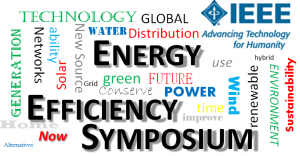 Dr. Rajit Gadh is a Professor at the Henry Samueli School of Engineering and Applied Science at UCLA, and the Founding Director of the UCLA Smart Grid Energy Research Center (SMERC). He is also Founder and Director of the Wireless Internet for Mobile Enterprise Consortium (WINMEC) of which major organizations including Boeing, ETRI, Hewlett Packard, Hughes Network Systems, Intel, ISBM-Italy, InterDigital, ITC Infotech, Lucent Technologies, Microsoft, Motorola, Northrop Grumman, Qualcomm, Raytheon, Sprint, Siemens, TCS, Verizon Wireless and others have been sponsors/members over the last several years.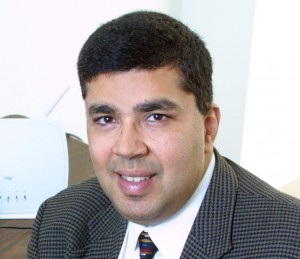 Dr. Gadh's research interests include Smart Grid Architectures, Smart wireless communications, sense and control for Demand Response, Micro Grids and Electric Vehicle Integration into the Grid, Mobile Multimedia, Wireless and RFID Middleware, RFID and Wireless sensors for Tracking Assets, RF-sensor-control interfaces, and Visualization. He has over 150 papers in journals, conferences and technical magazines, and, 3 patents granted.
He has a Doctorate degree from Carnegie Mellon University (CMU), a Masters from Cornell University and a Bachelor's degree from IIT Kanpur. He has taught as a visiting researcher at UC Berkeley, has been an Assistant, Associate and Full Professor at University of Wisconsin-Madison, and did his sabbatical as a visiting researcher at Stanford University for a year. He has won several awards from NSF (CAREER award, Research Initiation Award, NSF-Lucent Industry Ecology Award, GOAL-I award), SAE (Ralph Teetor award), IEEE (second best student-paper, WTS), ASME (Kodak Best Technical Paper award), AT&T (Industrial ecology fellow award), Engineering Education Foundation (Research Initiation Award), William Wong Fellowship award from University of Hong-Kong, and other accolades in his career.
He is on the Editorial board of ACM Computers in Entertainment Publication and the CAD Journal. He has lectured and given keynote addresses worldwide in countries such as Belgium, Brazil, England, France, Germany, Holland, Hong Kong, India, Italy, Japan, Mexico, Singapore, Spain, Taiwan, Thailand, and elsewhere.
Dr. Gadh has a strong background in creating technology partnerships with industry. His industrial background started prior to his academic career, when he worked as an engineer and a technology lead for two software startup companies. He enjoys advising students in their quest towards technology startups. In collaboration with his students and researchers, he has co-founded two technology startups.

This one day conference has been designed to bring together universities, industries, R & D laboratories & Government agencies to propel Renewable Energy and Advanced Energy Storage Technology into the future. It will feature invited speakers, poster presentations, and a tour of the Campus renewable energy facilities, thus providing a unique opportunity for communication and collaboration between academia and industry.
See details on the conference flyer: Renewable_Energy_Conference12_CSUN_06-02-2012