Join the IEEE Communications Society Monday evening, 22 April 2013, to hear Dr. Anthony Chuan, Huawei Technologies, present "Distributed Mobility for Future Mobile Internet".
Cellular networks, which currently serve 6 billion telephones and mobile devices globally, have employed centralized control with different network functions arranged in a hierarchy. The Internet, however, has employed distributed control functions in a more flattened, i.e., less hierarchical structure. Despite the  large amount of standards work on Internet mobility in the Internet Engineering Task Force (IETF) focused primarily with centralized mobility, the deployment to the mobile Internet is still slow, and a fundamental change to distributed mobility is needed.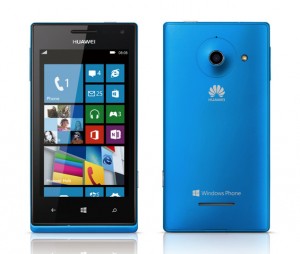 Mobility management with centralized mobility anchoring in existing hierarchical mobile networks is quite prone to suboptimal routing and issues related to scalability. Centralized functions present a single point of failure, and inevitably introduce longer delays and higher signaling loads for network operations related to mobility management. To make matters worse, there are numerous variants of Mobile IP in addition to other protocols standardized outside the IETF, making it much more difficult to create economical and interoperable solutions. The existing mobility management standards in IETF, the issues of mobility management for the future mobile Internet, the trend of the mobile Internet and the proposed distributed mobility at IETF are explained.
About the Speaker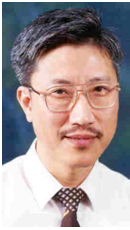 H. Anthony Chan received his PhD in physics at University of Maryland, College Park in 1982 and then continued post-doctorate research there in basic science. After joining the former AT&T Bell Labs in 1986, his work moved to industry-oriented research in areas of interconnection, electronic packaging, reliability, and assembly in manufacturing, and then moved again to network management, network architecture and standards for both wireless and wire line networks. He was the AT&T delegate in several standards work groups under 3GPP. He then moved to academia as professor at University of Cape Town to lead the curriculum and research in telecommunications, making transformations in such program to contribute to the needs for an African country to catch up with the Digital Divide.
In 2007, Dr. Chuan returned to industry as a Researcher when he joined Huawei Technologies. His current research is in emerging broadband wireless network technologies. He contributed to mobility standards in both IETF and IEEE and is the editor of an IETF DMM Working Group draft on the requirements on distributed mobility management.
When:
6:30-8:30pm Monday 22 April 2013
Where:
Skyworks, Inc
2440 West Hillcrest Drive
NewburyPark, CA 91320
See Green Arrow on Map for Building Location
Registration:
https://meetings.vtools.ieee.org/meeting_view/list_meeting/17840
SEATING IS LIMITED. PLEASE REGISTER.
The IEEE 802 Group has launched a study group to develop 400 gigabit per second Ethernet standards.  The group expects the standard to be ready in 2017.
Read the full article at NetworkWorld.
Wednesday, 13 March 2013, Stanislav Freidin of Ceres will discuss Genomic Data Management in Persephone. Persephone (named after the Greek goddess of spring and seeds) is a thick-client application for visualizing a variety of biological data in a single unified view.
Details and registration on the IEEE BV CS site.
IEEE Los Angeles Metro Section invites you to hear Dr. Xudong Ma survey flash memory technology, 11am-1pm 22 February 2013 at Southern California Edison HQ, 2244 Walnut Grove Avenue, Rosemead, CA.
The presentation will first review the existing types of flash memories, their structures, principles, and advantages. We will proceed to discuss the various applications of flash memories and their advantages over other existing computer memory technologies. Several design issues of flash memories will then be discussed, including wear-leveling, limited erase cycles, data retention, and endurance. Finally, the technologies for alleviating these issues will be discussed.
About the Speaker
Dr. Xudong (Simon) Ma received his B.S. in Engineering from Shenyang University of Technology People Republic (PR), China.He also received a M.A.Sc. in Systems Design Engineering and a Ph.D. in Electrical and Computer Engineering from the University of Waterloo, Ontario Canada". He started his career as a software engineer in 1994 at Fushun Economic Information Center, Fushun, Liaoning at the P.R. China. He has completed several projects and developed several software related to this technology both in China and in Canada.
Meeting notice and full info: 2013 IEEE Metro LA Section presents Flash Memory on 2-22-13
Please send an email RSVP to charles.cai@sce.com by 18 February 2013 if you plan to attend.
For additional information, please contact Eremita Miranda at e.miranda@ieee.org.
Location: Taix Restaurant, 1911 West Sunset Blvd., Los Angeles, CA 90026
Date: December 12, 2012
Social Hour: 5:45 pm
Dinner: 6:30 pm
Meeting: 7:30 pm
Fee: $27 (advance registration) and $30 (at the door).
The speaker, Robert Schuerger, was the Chair and primary author for Chapter 8 of IEEE Gold Book and is the current Chair of P3006.7. He has over 35 years of experience in electrical power generation and distribution, including start-up of both fossil and nuclear power plants, and many years of electrical testing and maintenance on low and medium voltage distribution equipment.
IEEE LA Metro IAS Meeting Notice-December 12 2012
Make your reservation today!
Please forward this invitation to others who may be interested!
Hope to see you on Wednesday, December 12.
– Annette Malekandrasians, IEEE MetroLA Industry Applications Society
Today the IEEE announced IEEE 802.22™, the standard for Wide Regional Area Networking (WRAN). WRAN networks cover up to 31,000 km2, transmitting on spectrum reallocated from analog television. From the press release: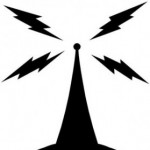 This new standard for Wireless Regional Area Networks (WRANs) takes advantage of the favorable transmission characteristics of the VHF and UHF TV bands to provide broadband wireless access over a large area up to 100 km from the transmitter. Each WRAN will deliver up to 22 Mbps per channel without interfering with reception of existing TV broadcast stations, using the so-called white spaces between the occupied TV channels. This technology is especially useful for serving less densely populated areas, such as rural areas, and developing countries where most vacant TV channels can be found.
See the full press release or details at the IEEE 802.22 Working Group.
The San Fernando Valley Section is hosting the following events during the next month:
Wed. eve, 20 Apr. "Making FPGA Technology Available to all through LabVIEW"
Tue. eve, 26 Apr. "Impaired Driving in Virtual Spaces"
Thu. eve, 5 May, "Capstone Turbine Corp. Factory Tour"
Sat. mid-day, 14 May, "Navigating a Career Transition While Staying Focused on your Retirement Plan"
Tues. eve, 17 May, "Biomimetic Strategies for Dexterous Robots Prosthetic Limbs"
See the SFV 2011 Apr-May Events flyer for details.
Additional info or to RSVP, see http://sfv-ieee.eventbrite.com/ or http://ewh.ieee.org/r6/sfv/.