Join the IEEE Communications Society Monday evening, 22 April 2013, to hear Dr. Anthony Chuan, Huawei Technologies, present "Distributed Mobility for Future Mobile Internet".
Cellular networks, which currently serve 6 billion telephones and mobile devices globally, have employed centralized control with different network functions arranged in a hierarchy. The Internet, however, has employed distributed control functions in a more flattened, i.e., less hierarchical structure. Despite the  large amount of standards work on Internet mobility in the Internet Engineering Task Force (IETF) focused primarily with centralized mobility, the deployment to the mobile Internet is still slow, and a fundamental change to distributed mobility is needed.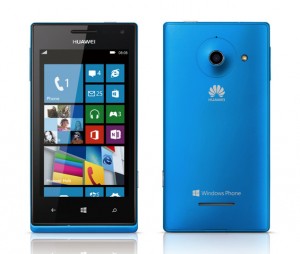 Mobility management with centralized mobility anchoring in existing hierarchical mobile networks is quite prone to suboptimal routing and issues related to scalability. Centralized functions present a single point of failure, and inevitably introduce longer delays and higher signaling loads for network operations related to mobility management. To make matters worse, there are numerous variants of Mobile IP in addition to other protocols standardized outside the IETF, making it much more difficult to create economical and interoperable solutions. The existing mobility management standards in IETF, the issues of mobility management for the future mobile Internet, the trend of the mobile Internet and the proposed distributed mobility at IETF are explained.
About the Speaker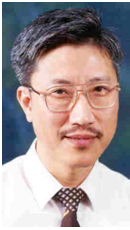 H. Anthony Chan received his PhD in physics at University of Maryland, College Park in 1982 and then continued post-doctorate research there in basic science. After joining the former AT&T Bell Labs in 1986, his work moved to industry-oriented research in areas of interconnection, electronic packaging, reliability, and assembly in manufacturing, and then moved again to network management, network architecture and standards for both wireless and wire line networks. He was the AT&T delegate in several standards work groups under 3GPP. He then moved to academia as professor at University of Cape Town to lead the curriculum and research in telecommunications, making transformations in such program to contribute to the needs for an African country to catch up with the Digital Divide.
In 2007, Dr. Chuan returned to industry as a Researcher when he joined Huawei Technologies. His current research is in emerging broadband wireless network technologies. He contributed to mobility standards in both IETF and IEEE and is the editor of an IETF DMM Working Group draft on the requirements on distributed mobility management.
When:
6:30-8:30pm Monday 22 April 2013
Where:
Skyworks, Inc
2440 West Hillcrest Drive
NewburyPark, CA 91320
See Green Arrow on Map for Building Location
Registration:
https://meetings.vtools.ieee.org/meeting_view/list_meeting/17840
SEATING IS LIMITED. PLEASE REGISTER.
7pm Wed. 20 March 2013, Rick Sturdivant, President of Reliant Lab Systems Inc, discusses applications, key components, design issues, and manufacturing of these components at Ciao Wireless, 4000 Via Pescador, Camarillo, CA.
Abstract
Phased Arrays with T/R modules, ubiquitous in military radar systems, are now entering deployment for numerous commercial systems. The military often uses Active Electronically Scanned Array (AESA) radars for airborne, ground based, & ship borne systems. As the heart of most AESA radars the T/R module can potentially account for 40-70% of the system cost.
Rick will cover the design trades, packaging, thermal, and electrical interconnects used in phased arrays and T/R modules. Comparisons on brick modules, tile modules, panel arrays & the packaging of MMIC devices for radar systems will be presented. The heart of the talk will be the "10 key elements to a successful T/R module." If you are a designer, manager or executive responsible for the development of phased arrays, these topics will be important to you.
About the Speaker
Rick Sturdivant is President of Reliant Lab Systems, Inc.which develops T/R modules and phased arrays for commercial and military systems. His 22+ years of experience developing products for microwave and mm-wave applications include high volume telecom modules, point-to-point radio systems, modules for radar receiver exciters, and T/R modules for AESAs. He was instrumental in developing the world's first tile array T/R modules in the mid 1990's for which he received the Engineering Excellence Award from Hughes Aircraft Company. Balancing the costly side, he has also developed low cost panel phased arrays.
Rick holds 5 U.S. Patents, published over 17 articles on microwave and millimeter-wave circuits, and authored Chapter 1 of the book "RF and Microwave Electronic Packaging", Springer Publishing, 2010. Having earned an MS EE from UCLA, a BS EE from CSULB, and a BA from Vanguard University, worked for Raytheon (Hughes Aircraft Company) and Multilink Technology Company prior to founding his company.
Details, Directions, Parking
IEEE MTTS LMAG EDCAS Aerospace Buena Ventura March 20 2013
7pm Wed. Feb 20 2013, Dr. Sembiam Rengarajan, IEEE Fellow, presents "Waveguide-fed Slot Arrays: Design, Analysis, and Applications" at Ciao Wireless, 4000 Via Pescador, Camarillo, CA.
Abstract
Waveguide-fed slot array technology has matured, primarily because of advances in electromagnetic modeling in the analysis, design, and optimization of such antennas. We can now design and build such arrays to meet the demanding specifications of many radar, remote sensing, and communication applications, without any hardware iteration.
In this talk we will review Elliott's design procedure and analysis employing the method-of-moments solution to the pertinent integral equations of the entire planar slot array. Examples from recent applications of slot arrays in practical radar and remote sensing systems will be presented. Recent advances in design techniques, including global optimization using full wave moment method analysis techniques for improving return loss and pattern performance over a given bandwidth will be presented.
About the Speaker
Dr. Rengarajan is a Fellow of IEEE and of the Electromagnetics Academ, has served as an Assoc Editor of the IEEE Transactions on Antennas and Propagation (APS) (2000-03), and as the Chair of the Education Committee of IEEE APS. He received the Preeminent Scholarly Publication Award from CSUN in '05, CSUN Research Fellow Award in '10, a Distinguished Engineering Educator of the Year Award from the Engineers' Council of California in '95, and 20 awards from NASA for his innovative research and technical contributions. He is the Chair of USNC-URSI Commission B (2012-14) and is a Distinguished Lecturer for IEEE APS (2011-13).
Full details and directions
IEEE MTTS Buenaventura Feb 20 2013
Wednesday, January 16, please join the MTTS at Ciao Wireless to hear Earl Cox, program manager at AeroVironent, present Adoption of the DDL Waveform for the most widely deployed UAV in the World (19,000 airframes).
Abstract
Small Unmanned Aircraft Systems (SUAS) such as the Army's RQ-11B Raven have become a vital part of a soldier's equipment since the early 2000's. They help to cut through the Fog of War by providing the soldier with a vantage point to observe his or her surroundings while remaining far away from the danger. In order to accomplish this, however, the soldier needs to be able to communicate with the aircraft, both to control it and to get the information that it has.
A major improvement in the SUAS filed that Earl will discuss is an interoperable data link called the SUAS Digital Data Link (SUAS DDL or just "DDL"). The Army has adopted this data link as its standard waveform for all of its Unmanned Aircraft weighing less than 30 lbs.
This presentation will describe the waveform and how it can be used to work with Small Unmanned Aircraft to keep American and allied soldiers safer.
About the Speaker
Earl Cox is a Program Manager and Systems Engineer at AeroVironment in Simi Valley, CA.  Having earned his BS & MS degrees from Cornell University in Electrical Engineering, Earl has worked as a Communications System Engineer for over 25 years bouncing between the commercial and government sectors. In undergrad and grad school, he took a 4-year hiatus to serve as an Officer in the U. S. Navy.
His commercial work has revolved around digital microwave radio and digital cellular phone technology at AT&T Bell Labs, BellCore, Rockwell Semiconductor (now SkyWorks), Televersal Systems, and Broadcom. On the government side, he has worked in the SIGINT and UAS areas at Applied Signal Technology and AeroVironment, respectively. At AV, Inc. his Helios team flew a solar-powered UAV to over 96,000 feet, setting the world record for highest level aircraft flight. Earl's current work involves small and micro-UAS.
In his personal life, Earl spends too much time demonstrating his electric powered sports car showing people that a sustainable world without petroleum can be a lot of fun.
When:
Wed. 16 Jan. 6:30pm pizza, 7pm presentation
Where:
Ciao Wireless, 4000 Via Pescador, Camarillo, CA 93012
More Info:
 IEEE MTTS LMAG EDCAS Aerospace Buena Ventura Jan 16 2013
Wed, 28 Nov 2012 at 7pm, Dr. Christopher Silva, Ph.D., IEEE Fellow, describes highly accurate baseband time-domain measurement and modeling techniques for non-linear communications components and systems.
Abstract
The increasing demands for performance, mobility, and services in difficult physical channel and frequency allocation environments, in both commercial wireless and military contexts, pose formidable new challenges to communications designers. Current activity in these areas has especially focused on the system level or behavioral modeling of solid-state power amplifiers, with concomitant efforts on efficiency enhancement and distortion compensation, the latter in the form of predistorters, linearizers, and equalizers. Refined nonlinear measurement and modeling approaches will be required to successfully support these efforts, which will only escalate in difficulty with the use of increasingly complex and broader bandwidth signaling schemes.

This presentation introduces and describes highly accurate baseband time-domain measurement and modeling techniques applicable to nonlinear communication components and systems having bandwidths ranging up to several GHz This method provides a powerful set of tools, and numerous benefits for the state-of-the-art nonlinear modeling and distortion compensation of communications systems.
About the Speaker
Dr. Silva, Specialist in Communications & Networking, received the B.S., M.S., and Ph.D. degrees, all in electrical engineering, in 1982, 1985, and 1993, respectively, from the Univ. of California at Berkeley.
He joined the Electronics Research Laboratory of The Aerospace Corporation in 1989 and is currently a Senior Engineering Specialist in the Communication Electronics Department, Communications & Networking Division. He has been the principal or co-investigator on several internally funded research projects addressing nonlinear microwave CAD, private/secure communications and radar by means of chaos, stability analysis of nonlinear circuits, and the measurement, modeling, and compensation of nonlinear satellite
communications channels, the latter of which has become an advanced technology development for several military space programs.
Dr. Silva is a Fellow of IEEE, a Senior Member of AIAA, and a member of AMS and SIAM.
When:
Wed, 28 November 2012; 6:30 pm pizza, networking, 7pm presentation.
Where:
Ciao Wireless, 4000 Via Pescador, Camarillo, CA 93012
Flyer:
IEEE MTTS LMAG EDCAS & AES Buenaventura Nov 28 2012 Notice
Jerry Knotts, P.E., explains how to be a technology entrepreneur and start your own company. jerry will review how he became an entrepreneur and provide detailed guidance on how to start your own business.
About the Speaker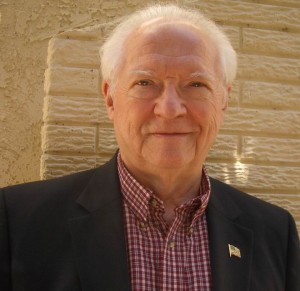 Jerry Knotts served as Vice-President/General Manager, Defense Electronics Division, California Microwave and later as Vice-President for Programs Development at American Nucleonics Corporation. As a business consultant, he provides strategic and financial planning services to small and medium sized companies through his Strategery Management Consulting firm.
Jerry served in the United States Air Force starting in the Vietnam War until his 1984 retirement as Commander, Washington Area Contracting Center, Andrews AFB. Prior assignments included Commander, DCASPRO, Detroit Diesel Allison, Indianapolis IN; many tours with the USAF BIG SAFARI Program with offices in WPAFB, Ohio; USAF Plant 4, General Dynamics, Fort Worth, TX; E-Systems, Greenville, TX; Lockheed LAS, Ontario, CA. While in the the BIG SAFARI Program, he acted as Project Engineer and Program Manager for many special projects, including: COMBAT SENT, COBRA BALL, PEACE JACK, the RB-57F, COMBAT TALON, and many others. In 1968, he completed 112 combat missions as an F-105F WILD WEASEL and RYAN RAIDER over North Vietnam.
He is a Senior Life Member of the IEEE, Chairman of the IEEE Life Member Group (Buenaventura Section), a Registered Professional Engineer, and a life member of the Texas, California, and National Society of Professional Engineers. Jerry has served as a member of the Ventura County Republican Party Central Committee, a Ventura County Airport Commissioner, and now serves as a Lay Arbitor for the Ventura County Bar.
When:
6:30pm-8:30pm, 15 August 2012
Where:
Vitesse Semicondutor, 741 Calle Plano, Camarillo CA 93012
Register/RSVP:
Momin Quddus, chair@aes.ieee-bv.org
Flyer:
Entrepreneurship w/Jerry E. Knotts, 15 August 2012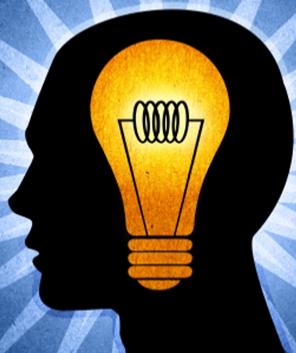 Mark your calendar for Friday, October 12, 2012, from 8:30 AM to 3:30 PM, for the 6th annual CLASTECH Meeting at the Hacienda Hotel in El Segundo, CA.  The format will be the same as the previous ones, with engaging talks, table top exhibits, and good food, for $30 onsite, or $15 preregistration.
Early registration closes on Oct. 8.  To insure that you get lunch- use the web-based registration page:
http://clastech2012.eventbrite.com
For the flyer go to home.earthlink.net/~clastech/clastech.pdf
Microwave Talks
"High Linearity, High Efficiency Ka-Band GaN Power Amplifier", by Paul Blount, CustomMMIC
"Active Integrated Circuits for Terahertz Communication" by Ingmar Kallfass, Karlsruher Institut für Technologie (KIT)
"RFIC for Microwave Applications (TBD)", by Prof. Gabriel Rebeiz, UCSD
"Implantable Wireless Medical Devices and Systems" by J.C. Chiao, Univ. of  Texas at Arlington
"Commercial Applications for RF MEMS" by Stepan Lucyszyn, Imperial College London
 Antenna Talks
"Detectors, and Sources for Terahertz Science and Technology", by Dr. Goutam Chattopadhyay, JPL
"Development of Compact High Performance Antenna Feeds for Space Application", by Dr. Clency Lee-Yow, CMI
"Recent Advances in Leaky-Wave Antennas", by Dr. David Jackson, Univ. of Houston
"Low-Profile High-Efficiency Planar Antennas for Aeronautical, Mobile, and
Fixed SATCOM Applications" by William Milroy, Chairman and CTO, ThinKom Solutions, Inc.
"Modeling the F-16 Phased Array" by Dane Thompson, Ansys
Contact Charlie Jackson, Chair, IEEE Coastal Los Angeles Section, at c.jackson@ieee.org for more information.
Wed. June 20, Bill Pilaud highlights some of the latest trends in Processing (Intel, PGPU and FPGA) and the challenges that are associated with packaging and deploying these exciting capabilities in the MIL-Aero market. This presentation will explain the ifference between commercial High Performance Computing (HPC) and HPEC, and will explore the Open Standards Software and Hardware that is necessary for todays Military who need faster time-to-theater, scalable real-time embedded solutions.
About the Speaker
William (Bill) Pilaud is a High Performance Embedded Computer (HPEC) Systems Architect for Curtiss-Wright Controls Defense solutions (CWCDS). His primary function is to assist the system integrators who use commercial off the shelf (COTS) rugged military products, and jointly develop Military RADAR, SIG-INT, Sonar and Communication systems. He has been developing, designing, integrating, selling, managing and architecting COTS systems for over 20 years for various companies like CWCDS, Kyrocera and Motorola. He has a Computer Engineering Degree from Clemson University as well as an MBA from Northeastern University, and lives with wife and two children in Thousand Oaks California.
When:
Wed. 20 June 2012, 6:30 refreshments, 7pm presentation and discussion
Where:
Ciao Wireless, 400 Via Pescador, Camarillo, CA 93012
Info/Contact:
MTTS hosts IEEE Fellow Dr. Arun K. Bhattacharyya Wed 16 May 2012 at Ciao Wireless to present "Efficient Shaped Beam Synthesis in Phased Arrays and Reflectors".
Abstract
Shaped beam array synthesis invites considerable attentions because arrays offer the highly desirable "in-orbit reconfigurability" for communication and broadcasting satellites. This talk presents an overview of commonly used beam shaping algorithms, followed by the Projection Matrix Method of synthesis. The Projection Matrix method relies on orthogonal projection of the desired far field intensity vector onto the space spanned by the far field intensity vectors of the array elements. The method is employed successfully for a reflector surface synthesis and is shown to be several times faster than the gradient search method commonly used for beam synthesis. Numerical results for array and shaped reflector syntheses are shown and advantages are discussed. High efficiency horns as an array element will also be reviewed.
About the Speaker
Arun K. Bhattacharyya received his B.Eng. degree in electronics and telecommunication engineering from Bengal Engineering College, University of Calcutta in 1980, and the M.Tech. and Ph.D. degrees from Indian Institute of Technology, Kharagpur, India, in 1982 and 1985, respectively. At the University of Manitoba, Canada, Arun was a Postdoctoral Fellow in the electrical engineering department. At Til-Tek Limited, Ontario, Canada Arun was a senior antenna engineer. At the University of Saskatchewan, Arun started as an assistant professor of in the EE Dept, later being promoted to associate professor rank in 1990.
In 1991, he joined Boeing Satellite Systems (formerly Hughes Space & Comm) as a senior staff engineer, and then to scientist, senior scientist, and Technical Fellow of Boeing in 2002. In 2003 he joined NG Space Technology group as a staff scientist, senior grade, later becoming a Distinguished Engineer which is a rare and honored recognition. Author of "Electromagnetic Fields in Multilayered Structures-Theory and Applications", Artech House, Norwood, MA, 1994 and "Phased Array Antennas, Floquet Analysis, Synthesis, BFNs and Active Array Systems", Hoboken, Wiley, 2006., as well as over 95 technical papers, 4 book-chapters and 15 issued patents.
Dr. Bhattacharyya became a Fellow of IEEE in 2002. He is a recipient of the 1996 Hughes Technical Excellence Award, 2002 Boeing Special Invention Award for his invention of High Efficiency horns, 2003 Boeing Satellite Systems Patent Awards and 2005 Tim Hannemann Annual Quality Award, NG Space Tech.
Full Information on Flyer:
Please join Aerospace, Life Members, and Microwave Societies joint presentation of Computational Modeling of Partially-Ionized Gases for the Assessment and Mitigation of Material Degradation in Electric Rocket Propulsion by Dr. Ioannis ("Yiangos") G. Mikellides, NASA Jet Propulsion Laboratory.
Abstract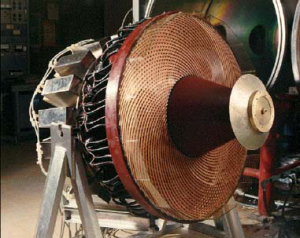 Electric propulsion (EP) embodies several plasma rocket technologies that can enable new science missions for NASA. Over the last two decades two (mN-class) EP systems have emerged as primary candidates for several proposed science missions, mainly due to their superior performance and proven record in space flight: the Ion and Hall thrusters. As NASA looks ahead to increasingly ambitious science goals however, missions become more demanding of the life of the propulsion system. Therefore, by contrast to the early years of development of these thrusters, when the emphasis was on propulsive performance, the focus today is shifting towards extending their service life.
Two major difficulties emerge as a result of the increasing demand for extended thruster operation. First, the degradation of these thrusters occurs largely due to ion bombardment of the material surfaces. Thus, the problem requires an understanding of not only the complexities of the ionized gas that persist in these thrusters but also of the close coupling that exists between the gas and the thruster materials. Second, since the service life of EP has been customarily demonstrated through life tests in vacuum facilities, both the cost and time associated with such tests are expected to rise. Whereas some cost-capped NASA missions may be able to absorb these costs, launch window opportunities and mission timelines may simply rule out a multi-year life test. It is therefore becoming increasingly apparent that some combination of analysis and test must be adopted in the life qualification process of EP. Inevitably, computational modeling of EP has been receiving increasing attention at NASA.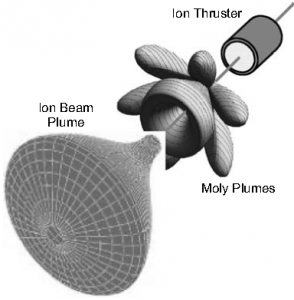 Considering all potentially life-limiting mechanisms in Ion and Hall thrusters two are of primary concern: (a) the erosion of the acceleration channel in Hall thrusters and, (b) the erosion of the hollow cathode, a component that is necessary for the operation of both types of thrusters. The physical processes leading to material wear in these devices are uniquely challenging. In this presentation the driving plasma physics will be elucidated based on insight gained from advanced numerical simulations at the Jet Propulsion Laboratory (JPL). Recent breakthroughs on erosion mitigation will also be presented, which, after more than three decades
About the Speaker
Dr. Mikellides received his doctoral degree in Aeronautical and Astronautical Engineering in 1999 from the Ohio State University with concentration in plasma propulsion and computational magnetohydrodynamics. Since 1992 he has been performing numerical simulations of ionized gases that have spanned a broad range of temporal and spatial scales, in problems such as plasma processes within a GW-level, high-pressure (>1000 atm) discharge chamber and hypersonic nozzles, ablative thrusters, fusion-powered subsonic/supersonic plasma flows through magnetic nozzles, rarefied EP plumes and, more recently, X-ray-radiating astrophysical plasmas. Since joining the EP group at JPL in 2004, Yiangos has developed the first comprehensive 2-D computational model of the partially-ionized gas in hollow cathodes and the first 2-D model of Hall thrusters with a computational mesh that is closely aligned with the applied magnetic field. Yiangos is an Associate Fellow of the AIAA and has been the recipient of multiple awards for his computational work in EP including the NASA Exceptional Engineering Achievement Medal and the Lew Allen Award for Excellence in Scientific Research. He is a Sr. Engineer at JPL with joint appointments in the Engineering and Science Divisions. He has authored/co-authored over twenty-five peer-
Date:
Wednesday, March 21, 2012
Location:
Vitesse Semiconductor Corp., 741 Calle Plano, Camarillo, CA 93012
Agenda:
6:30 p.m. Pizza & Networking; 7:00 p.m. Meeting & Presentation