IEEE Region 6 South Area Student Branches are holding a paper and Micro Mouse competitions at CSU Los Angeles Saturday 27 April 2013.
Student Branch Officers should attend in order to receive officer training.
To participate please contact Luis Carbajo or Doug Askegard. Judges for student papers are particularly needed.
Region 6 Southern Area has several program officer positions open for volunteres seeking to become more involved in the IEEE. These positions are
Communications
Government Activities
Graduates of the Last Decade (GOLD) Programs
Humanitarian Activities
Industry Relations
Life Member Affinity Groups
Membership Development
PACE / Education Workshops
Pre-University Education
Student Activities
Women in Engineering (WIE) Programs
The time required for these positions is not excessive.  The Region is so large it is felt that the Region leaders in each of these functional areas cannot be effective without some Area support.
Members interested in volunteering to work this programs should contact the Southern Area co-chairs Doug Askegard or Luis Carbajo.
– Douglas Askegard
Southern Area Co-chair and Awards Chair
IEEE Los Angeles Metro Section invites you to hear Dr. Xudong Ma survey flash memory technology, 11am-1pm 22 February 2013 at Southern California Edison HQ, 2244 Walnut Grove Avenue, Rosemead, CA.
The presentation will first review the existing types of flash memories, their structures, principles, and advantages. We will proceed to discuss the various applications of flash memories and their advantages over other existing computer memory technologies. Several design issues of flash memories will then be discussed, including wear-leveling, limited erase cycles, data retention, and endurance. Finally, the technologies for alleviating these issues will be discussed.
About the Speaker
Dr. Xudong (Simon) Ma received his B.S. in Engineering from Shenyang University of Technology People Republic (PR), China.He also received a M.A.Sc. in Systems Design Engineering and a Ph.D. in Electrical and Computer Engineering from the University of Waterloo, Ontario Canada". He started his career as a software engineer in 1994 at Fushun Economic Information Center, Fushun, Liaoning at the P.R. China. He has completed several projects and developed several software related to this technology both in China and in Canada.
Meeting notice and full info: 2013 IEEE Metro LA Section presents Flash Memory on 2-22-13
Please send an email RSVP to charles.cai@sce.com by 18 February 2013 if you plan to attend.
For additional information, please contact Eremita Miranda at e.miranda@ieee.org.
Location: Taix Restaurant, 1911 West Sunset Blvd., Los Angeles, CA 90026
Date: December 12, 2012
Social Hour: 5:45 pm
Dinner: 6:30 pm
Meeting: 7:30 pm
Fee: $27 (advance registration) and $30 (at the door).
The speaker, Robert Schuerger, was the Chair and primary author for Chapter 8 of IEEE Gold Book and is the current Chair of P3006.7. He has over 35 years of experience in electrical power generation and distribution, including start-up of both fossil and nuclear power plants, and many years of electrical testing and maintenance on low and medium voltage distribution equipment.
IEEE LA Metro IAS Meeting Notice-December 12 2012
Make your reservation today!
Please forward this invitation to others who may be interested!
Hope to see you on Wednesday, December 12.
– Annette Malekandrasians, IEEE MetroLA Industry Applications Society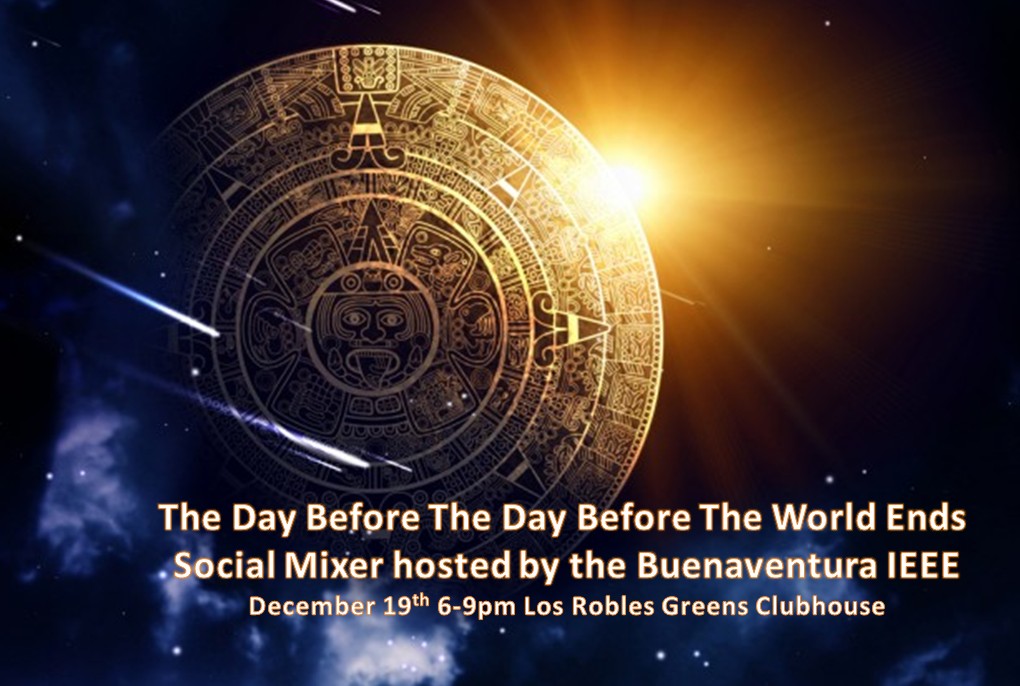 Join us 6-9pm Wednesday evening, 19 December at Los Robles Greens clubhouse/banquet room for The Day Before The Day Before The World Ends mixer.
Doomsayers claim that the Mayan Calendar predicts the world's end when the northern hemisphere's winter solstice occurs, or 21 December on the Western calendar. Consequently the event has no agenda.
Please stop by after work; come meet and mingle with your fellow IEEE members to chat and enjoy.
This event is the last event of the year — perhaps ever — so we hope to see you there.
Where:
6-9pm Wednesday 19 December 2012
Where:
Buffet Room, Clubhouse, Los Robles Greens Golf Course
299 South Moorpark Road. Thousand Oaks CA 91361
Directions
RSVP:
Please register so we get a headcount for the buffet.
Info:
---


IEEE San Fernando Valley Section is hosting introductory-level PSpice and MATLAB for IEEE LA Council Section Members at California State University Northridge, Saturday, 6 October 2012.
Saturday, 6 Oct 2012, Jacaranda Hall (JD 2203, 2204)
Introduction to MATLAB 9:30am-12pm (JD 2203)
Introduction to MATLAB 1-3:30pm (JD 2203)
Introduction PSpice 9:30am-12pm (JD 2204)
Introduction MATLAB 1-3:30pm (JD 2204)
Space is limited.  Lunch will be provided; attendees must pay for parking at CSUN.
Registration:
Flyer:
These courses are sponsored by the IEEE San Fernando Valley Section, the IEEE Los Angeles Council, and the CSUN Department of Electrical and Computer Engineering.
BUENAVENTURA * CHINA LAKE – BAKERSFIELD * CENTRAL COAST
FOOTHILL * METRO L.A. * SAN FERNANDO VALLEY
IEEE Los Angeles Council – Since 1908
- * -
What can the IEEE-USA do for you? Dr. Gary L. Blank, IEEE-USA Vice-President, Career and Member Services, will describe new tools, new services, and new programs, and updates on older ones, at this special meeting. These are all designed to advance the careers, practices, and networking of consultants, entrepreneurs, those who are employed, and those who are unemployed.
During his talk, Dr. Blank will explain how the Consultants Networks function, and how they interface and work with other IEEE organizations including the Sections, PACE, Chapters and Societies, WIE Women in Engineering, GOLD, and Life Members. He will describe the powerful IEEE-USA Consultants Database website and how it helps consultants find clients. He will also talk about the newly-formed IEEE-USA Entrepreneurs Networks and how effective they are in helping members to start new businesses, the new IEEE-USA Employment Networks that are rapidly growing and how they are helping our unemployed members to find jobs, and some of the new career advancement tools and services.
About the Speaker
Dr. Blank earned his Ph.D. in Electrical Engineering at the University of Wisconsin in Madison. He has been a full-time technical consultant for many years having provided consulting services for more than 40 major corporations and government agencies. He is the founder of the IEEE Chicago/Rockford Consultants Network which has over 200 members, and is the past chair of the AICN (Alliance of IEEE Consultants Networks). He has been a full-time professor of Electrical and Computer Engineering at Illinois Institute of Technology, Northern Illinois University, and Marquette University. He also taught at UCLA, and the University of Florida. He has worked with and consulted with many companies in Southern California. He is currently consulting with the U.S. Department of Energy in the areas of Smart Grid, Electric Vehicles, and Renewable Energy, and with the United Technologies Corporation (Hamilton Sundstrand) in the areas of Control Systems and Power Electronics.
His current IEEE-USA VP responsibilities include over 40 IEEE Consultants Networks in the USA, many of which he has founded for their sponsoring Sections. He also provides a 6-hour workshop/training for the members of the Networks on how to start and how to rapidly expand a successful consulting practice. In addition to the AICN (Alliance of IEEE Consultants Networks) Dr. Blank, as IEEE-USA Vice President, is also responsible for the start-up and management of the IEEE-USA Employment Networks, the IEEE-USA Entrepreneur Networks, the IEEE-USA K-12 STEM Literacy Activities, and the IEEE-USA Professional Engineering Licensure and Registration programs. He is a candidate for IEEE-USA President-Elect 2013, nominated and endorsed by the IEEE-USA Board of Directors.
Date:
Wednesday, August 8th, 2012
Time:
6:30 PM  Networking.and food.
         7:00 – 9:30  PM Presentation and Q&A.
Location:
Diamond Bar community Center, 1600 Grand Avenue, Diamond Bar,CA
The Community Center is located near the  intersection of the Freeways 57 and 60, with the Freeways 10 and 210 fairly nearby.  This was selected in order to allow many IEEE members from the LA Metropolitan Area, as  well as the Inland Empire and Orange County to attend.  Free parking on site, but car pooling is recommended.  Use your travel time to network.
Contact:
Bob Gauger, r.gauger@ieee.org

IEEE San Fernando Valley Section is hosting introductory- and intermediate-level PSpice and MATLAB for IEEE LA Council Section Members at California State University Northridge in March 2012.
Saturday, 3 Mar 2012
Introduction to PSpice 9:30am-12pm
Introduction to MATLAB 1-3:30pm
Saturday, 10 Mar 2012
Intermediate PSpice 9:30am-12pm
Intermediate MATLAB 1-3:30pm
Space is limited to 75.  Additional sessions will be offered in the Fall.
Lunch will be provided; attendees must pay for parking at CSUN.
Registration:
Contact:
These courses are sponsored by the IEEE San Fernando Valley Section, the IEEE Los Angeles Council, and the CSUN Department of Electrical and Computer Engineering.
BUENAVENTURA * CHINA LAKE – BAKERSFIELD * CENTRAL COAST
FOOTHILL * METRO L.A. * SAN FERNANDO VALLEY
IEEE Los Angeles Council – Since 1908
- * -
Thursday, 27 October, 3-9pm , at the Westlake Village Inn, Westlake, CA come to the
The keynote speaker is Dr. David Auston, Executive Directory at the UCSB IEEE. The program also features presentations from and discussions with local energy utilities and engineering firms like Schweitzer Engineering Labs Inc., Southern California Edison, Gridtest Systems LLC, and Maverick Angels Investment group.

All IEEE members, students, and the general public are invited.
Full details and registration links for attendees and exhibitors at http://ees.ieee-bv.org/. Tickets and registration will be available at the door.
An additional free, public open forum on Smart Meters and the SmartConnect™ program will be held by Southern California Edison at the same location immediately after from 7:30-9:00pm.
Program
3:00-3:30PM Event Doors Open, Registration
3:30-4:00PM David Angel, SCE SmartConnect
4:00-4:30PM Neal Roche, Gridtest LLC
4:30-5:15PM Tyson Salewske, SEL Inc.
5:15-6:00PM Jeff Lebow, SCE Economic Development Services
6:00-7:00PM Dr. David Auston, Exec. Dir., UCSB Institute for Energy Efficiency
7:00-7:15PM Dan Roberts, Maverick Angels Investments
7:30-9:00PM SCE Community Open Forum – no admission charge
Buffet served throughout event; cash bar available.
Flyer:
Contact:
Registration:
To Attend

As a courtesy to the IEEE's sibling professional engineering organizations, members of ACM, ASME, SHPE, NACE, SWE, etc., are invited to register at the IEEE Member ticket price.
Sponsors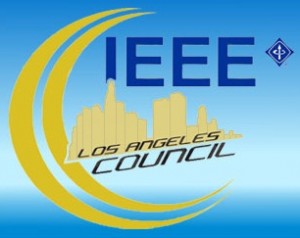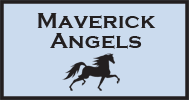 The Metropolitan Los Angeles GRS-S Chapter invites you to a "NASA's Soil Moisture Active Passive Mission: Measuring Soil Moisture from Earth Orbit Through a Combined Radar-Radiometer Approach" presented by Narendra Das, Research Scientist, Jet Propulsion Laboratory.
NASA´s proposed Soil Moisture Active/Passive (SMAP) satellite mission will provide soil moisture information across the globe. Soil moisture is a key control on evaporation and transpiration at the land-atmosphere boundary.  Since large amounts of energy are required to vaporize water, soil moisture also has a significant impact on the surface energy flux. Thus, soil moisture variations affect weather and climate across continental regions. SMAP objectives support the understanding of processes linking terrestrial water, energy and carbon cycles, the quantification of net carbon flux and the extension of capabilities for weather and climate prediction models.
When:
Thursday, August 25th, 2011 at 6:30 p.m.
Where:
California Institute of Technology, Moore Laboratory, Room 080
Contact:
RSVP/Signup
Session Flyer with Directions