Wednesday, 13 March 2013, Stanislav Freidin of Ceres will discuss Genomic Data Management in Persephone. Persephone (named after the Greek goddess of spring and seeds) is a thick-client application for visualizing a variety of biological data in a single unified view.
Details and registration on the IEEE BV CS site.
Please note: the Aerospace / ED-CAS meeting originally scheduled this week on Wednesday, 24 January, has been cancelled.
The speaker and topic may be rescheduled at a later time.
For more info, please contact Sunil Pai at chair@edcas.ieee-bv.org.
The IEEE GHTC this week in Seattle will be streaming its conference feed live on IEEE.tv.   See
https://ieeetv.ieee.org/event-showcase/ghtc2012
/ed
Ed Perkins, Region 6 Director
e.perkins@ieee.org
Saturday, 22 September 2012, join the Los Angeles Consultants Network and Orange County Consultants Network as Kip Haggerty presents "Being and Engineering Consultant: What does it take?"
When:
10am-1pm, Sat. 22 September 2012
Where:
Engineering and Computer Science Building, Rm 221, CSU Fullerton
Cost:
Lunch is free with reservation.
Contact:
Bob Gauger, r.gauger@ieee.org for more info or to RSVP
Flyer with Detail and Directions:
LACCN/OCCN 2012-09 Announcement
IEEE Metro LA PES Chapter presents "Engineering Power Systems for Safety" 8am-4:30pm Saturday 15 September 2012 at the LA Dept. of Water and Power, 111 North Hope Street, Los Angeles, CA.
An IEEE technical seminar on safety related topics, with a focus on medium voltage substation and distribution systems. The seminar starts with the fundamental topics of SCD calculation and grounding.
Several specific engineering solutions that draw on these fundamentals are covered from an applications level perspective: arc flash and fault location. While the seminar's focus is primarily from the perspective of engineering for medium voltage (4,160-34.5kV) electrical infrastructure, all seminar topics have relevance across the power delivery path: generation through end-use utilization.
Please see the full agenda in the attached flyer: 20120915-IEEE-PES-Power-Safety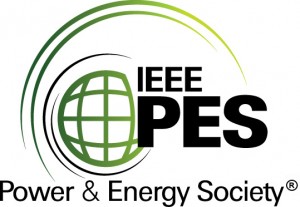 Orange County Chapter of the IEEE Components, Packaging, and Manufacturing Technology Society is holding a two-day workshop, Sep. 6 and 7 2012, in Anaheim, CA.
Thursday, 6 September, invited technical experts will be presenting on the advances and trends in Optoelectronic Packaging and Assembly Technology areas for applications such as Optical Interconnects & Semiconductor Photonics, Optical Transceivers & Networks, High Brightness LED and CMOS Image Sensors.
Friday, 7 September, the International Technology Roadmap for Semiconductors (ITRS) Organization will hold an assembly and packaging roadmap working session for the workshop participants, with a presentation on the ITRS working process and an interactive discussion about their optoelectronic packaging activities.
For Sponsorship & Vendor Exhibition inquiries, please contact:
Lawrence Williams – larry.williams@ansys.com, 714-417-9311 x449
Jaydutt Joshi – jaydutt@gmail.com, 949-697-9814
Early-Bird Registration Fees:
IEEE / IMAPS Members – $200; Non-Members – $250; Students – $75
Registration options are also available for attending only one of the days. Prices will increase for each category, after July 31, 2012.
Registration Instructions:
Full Details:
Energy Security is one of the top ten concerns for Americans in this century. Energy production and its link to global warming has become a charged topic for debate. Energy industry comprises of nearly 1/3rd of all economic activity in an industrial economy. Since , there are such high stakes, facts about alternate energy production and consumption are often distorted by the various interest groups. In this presentation Mr. Quddus will present the facts about energy production and consumption which are based on data and mathematics.
About the Speaker
Momin Quddus works at Jet propulsion Laboratories where he is involved in the development of a Radar instrument for a current mission. He is also involved in the formulation of a future remote sensing radar mission. Prior to JPL Momin designed and developed Satellite receiver for Direct Broadcasting system. He also designed CDMA and TDMA mobile phones at Motorola and NEC. Prior to that he worked for a avionics equipment manufacturer where he designed antennas and subsystems for Military and commercial aircrafts. Momin received his MSEE degree from FAU and BSEE degree from University of Texas. He received his PE certification in State of Florida. Momin has a patent on a antenna design for wireless devices. He serves as an Officer in AES & MTTS Chapters and IEEE Buenaventura Section.
Momin enjoys playing field hockey, tennis and soccer. He coaches youth soccer, basketball and track & field teams. He serves as the Commissioner of Camarillo Field Hockey Club.
Date and Time:
Wednesday, July 18th, 2012 (6:30PM)
Location :
Ciao Wireless
4000 Via Pescador, Camarillo, CA 93012
Agenda:
6:30PM Reception & Networking;
7PM Presentation
By Rachel McGrath
"The Buenaventura chapter of the Institute of Electrical and Electronic Engineers is hosting its first Energy Efficiency Symposium to highlight product development and industry trends.
[...]
Thursday's symposium at the Westlake Village Inn will have about six exhibitors and several speakers.The keynote speaker is David Auston, executive director of the Institute for Energy Efficiency at UC Santa Barbara."
Read more at
The Ventura County Star or scan of the print article.
Please be sure to case your ballot in the 2011 IEEE Election. The polling period closes 3 October 2011.
This year's President-elect candidates, Roger Pollard and Peter Staecker, are both very strong candidates with distinct visions for the IEEE's future. This year's election comes at a critical time in the evolution of the IEEE.
See the voting general information page; on that web page sign into your web account to cast your ballot.
– Karl Geiger, Section Chair
The Channel Islands ASME chapter invites IEEE members to tour Coastal Connections, a manufacturer of specialty fiber-optic terminations and cable assemblies. Coastal Connections makes high-precision alignment connectors for medical, military, aerospace, and petroleum applications.
Where
Coastal Connections, 2368 Eastman Ave #11, Ventura CA 93033
When
6:30-8pm Wed 14 September 2011
RSVP
Details