Sponsors
Thanks to our sponsors for their continued support: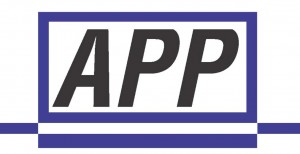 Advanced Personnel Profiles, Inc. has been recruiting engineering and leadership staff for the medical device, pharmaceutical/biotechnology, and biomedical industries since 1995. We work closely with organizations to define needs, attract top-rated performers, and create an outstanding personnel base. APP gives your company the edge you need in order to get the talent you need to succeed.
---

California Lutheran University has been educating young men and women in the liberal arts, business/finance, and the sciences since 1959.  Dedicated to excellence in the liberal arts and professional studies, CLU educates leaders for a global society in a learning environment that values the individual.
---

Ciao Wireless, specializes in the design and manufacture of RF & Microwave Amplifiers and Assemblies for both the Defense and Commercial Industries. With over 100 man years of experience in the RF & Microwave industry, Ciao Wireless is a worldwide leader in supplying RF Amplifiers from 30 kHz to 30 GHz. Ciao offers a complete catalog product line and is pleased to offer "custom" designs to meet all of your exact Microwave Amplifiers needs, and usually at the same cost of the catalog product.
---

Skyworks Solutions, Inc. is an innovator of high reliability analog semiconductors. Leveraging core technologies, Skyworks offers high performance analog products supporting automotive, broadband, cellular infrastructure, energy management, industrial, medical, military, wireless networking, smartphone and tablet applications. The Company's portfolio includes amplifiers, attenuators, circulators, detectors, diodes, directional couplers, front-end modules, hybrids, infrastructure RF subsystems, isolators, lighting and display solutions, mixers/demodulators, optocouplers, optoisolators, phase shifters, PLLs/synthesizers/VCOs, power dividers/combiners, power management devices, receivers, switches and technical ceramics.
---

Vitesse Semiconductor was formed in 1984 to develop ICs for the high-performance electronics market. Since its inception, Vitesse has built its worldwide reputation on designing advanced IC solutions for the ever-expanding network and communications industries. Combining its technical expertise with a 25-year history of field-proven devices, Vitesse is known for solving design challenges across a broad base of Ethernet and Telecom applications.
---