Electronic and programmable electronic devices are increasingly being used in applications where reliable functionality is necessary. This increasing use of electronic technologies is causing higher levels of electromagnetic interference (EMI) to the environment. All electronic technologies are vulnerable to errors or malfunctions caused by electromagnetic interference (EMI). The result ...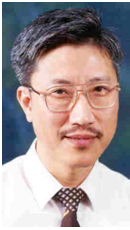 Join the IEEE Communications Society Monday evening, 22 April 2013, to hear Dr. Anthony Chuan, Huawei Technologies, present "Distributed Mobility for Future Mobile Internet". Cellular networks, which currently serve 6 billion mobile devices globally, have employed centralized control with different network functions arranged in a hierarchy... ...
The IEEE 802 Group has launched a
study group
to develop 400 gigabit per second Ethernet standards.  The group expects the standard to be ready in 2017. ...